1963 - Blue & Cream Jaquar MK 9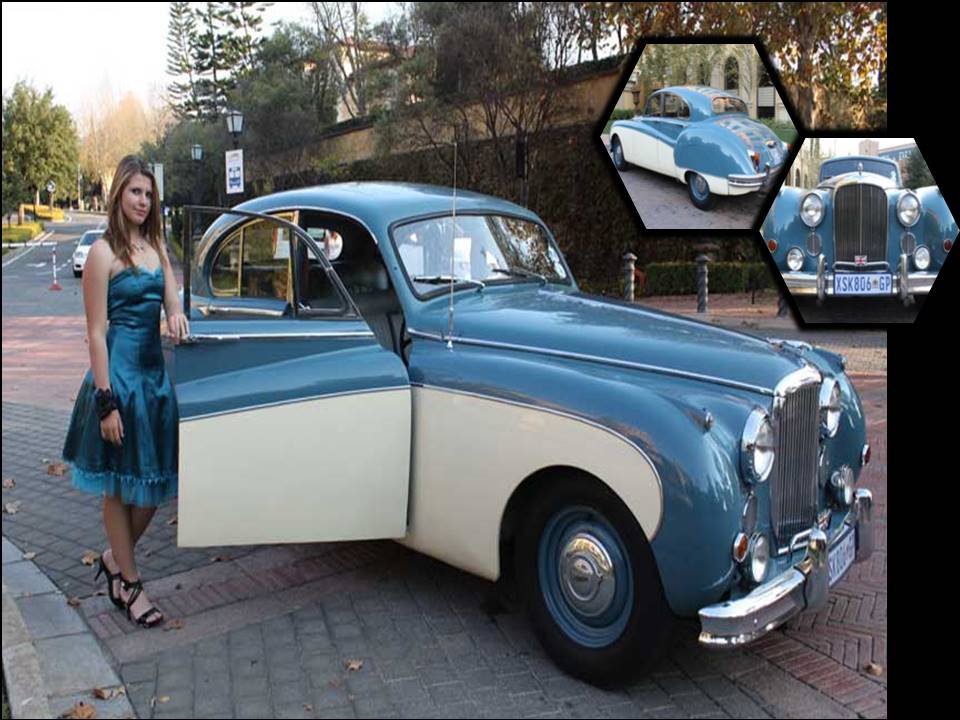 The Jaguar Mark IX (pronounced mark nine) is a large luxury saloon car produced by Jaguar Cars between 1959 and 1961. It replaced the previous Mark VIII. The early versions were identical in exterior appearance to the Mark VIII except for the addition of chrome "Mk IX" badge to the boot lid. Later versions had a larger tail-lamp assembly with the addition of an amber section for traffic indication, visually similar to the tail-lights of the smaller Jaguar Mark 2. It was replaced by the lower and more contemporary-styled Mark X in 1961.
The Mark IX was popular as a ceremonial car for state dignitaries. When Charles de Gaulle paid a state visit to Canada in 1960, the official cars for the motorcade were Mark IX Jaguars, rather than Cadillac's or Lincolns. The British Queen Mother had a Jaguar Mark VII which was progressively upgraded to be externally identical to the later Mark IX. The Nigerian government bought forty Mark IXs, painted in the Nigerian state colours of green and white. The large Jaguars of the 1950s were sufficiently popular in western Africa that "Jagwah" survives as a colloquialism for "smart man-about-town".
In the luxury car market, the Jaguar Mk IX was very competitively priced, selling for ₤1995 with manual gearbox, ₤2063 with overdrive, and ₤2163 with automatic transmission, which was less than half the price of similar competitors.
This jag is very popular and is very similar to the R/R of the sixties. She has wooden trays for the back passengers and was built to transport dignitaries and passengers comfortably. She is stately old lady and is perfect for any occasion.