1969 - Cream Mercedes 109 6,3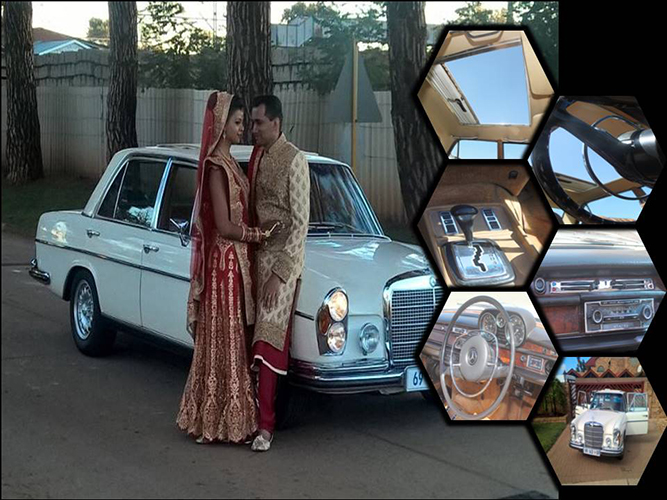 The Mercedes-Benz 300 SEL 6.3 is a 4 door saloon (sedan)-bodied car designed by Paul Bracq with a front mounted engine powering the rear wheels. The Mercedes-Benz 300 SEL 6.3 is one of the W 109 model family from Mercedes-Benz.It's powered courtesy of a naturally aspirated engine of 6.3 litre capacity. This unit features single overhead camshaft valve gear, a 90 degree V 8 cylinder layout, and 2 valves per cylinder. It develops 247 bhp (250 PS/184 kW) of power at 4000 rpm, and maximum torque of 500 N·m (369 lb·ft/51 kgm) at 2800 rpm.A 4 speed automatic gearbox transfers the power to the wheels. Quoted weight at the kerb is 1780 kg.
Maximum speed claimed is 221 km/h or 137 mph. Made in Germany. This car can comfortably seat 3 to 4 passengers in the back and 2 front, with the driver. It is a longer version of the 108 series and basically classifies as a limo. It has enormous power for a v8, and the suspension operates on a bellow system which is fed with air from a compressor. The car is laid out with leather and comes with all the bells and whistles. These 6,3's are scarce to get hold of and can be used for any occasion.