1989 - White Mercedes 107 300 SL Convertable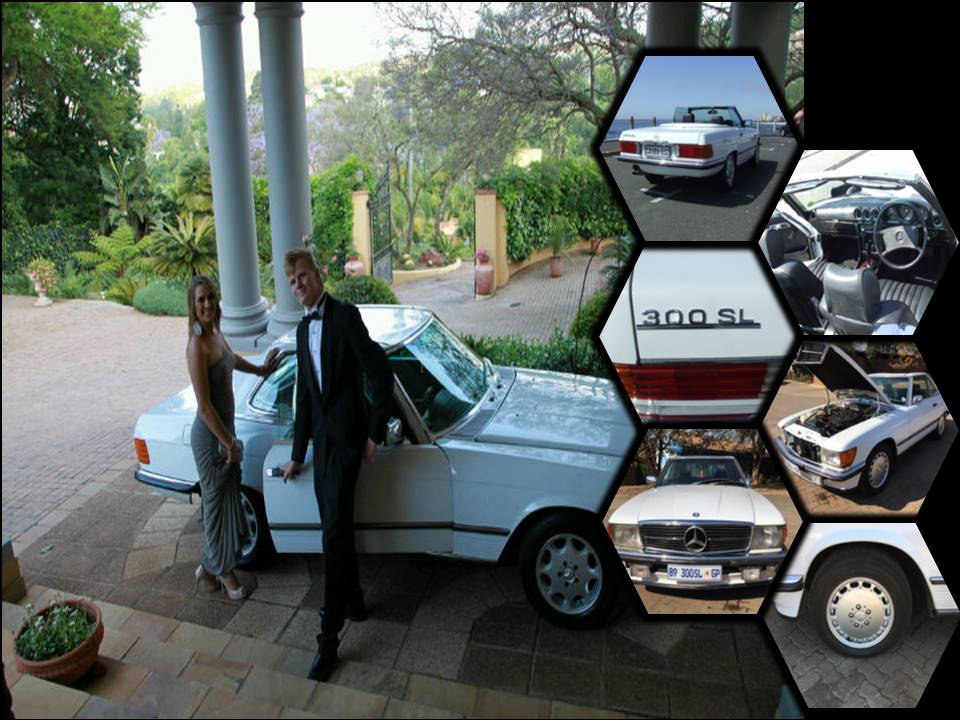 The Mercedes-Benz R107 and C107 are automobiles which were produced by Mercedes-Benz from 1971 through 1989, being the second longest single series ever produced by the automaker, after the G-Class. They were sold under the SL (R107) and SLC (C107) model names as the 280 SL, 280 SLC, 300 SL, etc. up to the 560 SL.
The R107/SL was a 2-seat car with a detachable roof. It replaced the W113 SL-Class in 1971 and was replaced by the R129 SL-Class in 1989.
These iconic sports cars can be used where only 1 passenger needs to be transported, they can be used with gardtop on, off or with soft top and makes gorgeous pictures for any occasion, these are very popular with matric dances. These 300 SL's were only produced in the late 80's.