1938 - Purple Chevrolet Rod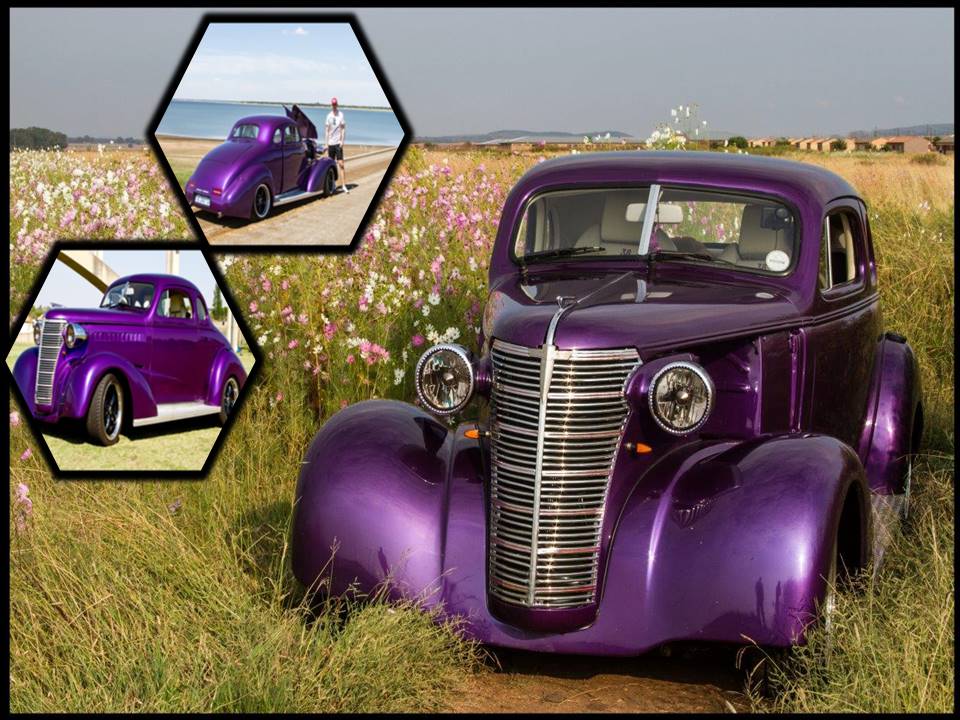 1938 - Purple Chevrolet Rod

The 38' Chevy took 12 years to restore. It's a Chevy Coupe with a Dickie Seat at the back. "This was a pay-as- you-go restoration; specialists were used to actually do the work. The only parts of the car that are original are the chassis and the body, everything else is new.
The body alteration involved widening the mud guards and lowering the roof to give the vehicle a sportier appearance. Improvements included electronic doors and windows, power steering, disc brakes, automatic transmission and LED lights. New dials replaced the old ones and the dash board was finished in the same leather as the seats and the side panels in the doors.
The car has a V8 engine with automatic transmission. Which is capable of cruising easily at 120km/hr, although the fuel consumption is perhaps no the most economical. The 38' Chevy is a true rod.