1976 - White Mercedes W115 - 240 3.0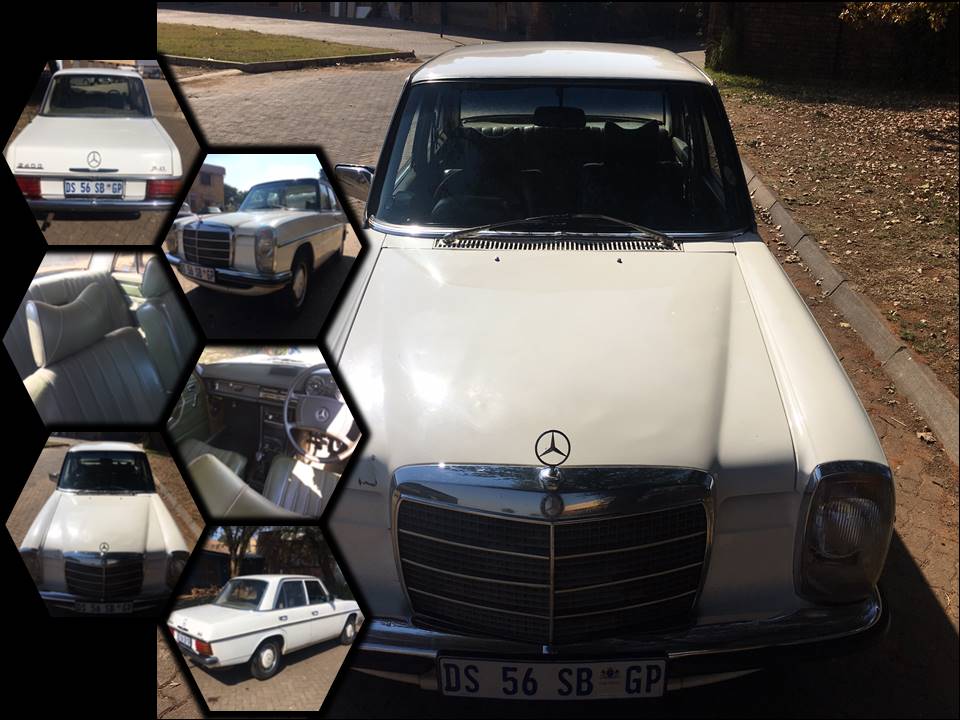 These Mercedes 114 / 115 shapes were produced between 1968 and 1976, this specific 240 d 3.0 diesel are some of the lower production W115 Mercedes produced, with only 53 690 units produced worldwide with the 240 d badging but 3.0 drivetrain. The vehicle came out originally with the unique green interior and hubcaps.
These 114 / 115 vehicles were mostly entry level Mercedes cars in the day, but are becoming more collectible by the day and the popularity have increased hugely on them.
This vehicle is ideal for your special occasion and memories.