1967 - Cream Mercedes 110 230 Fintail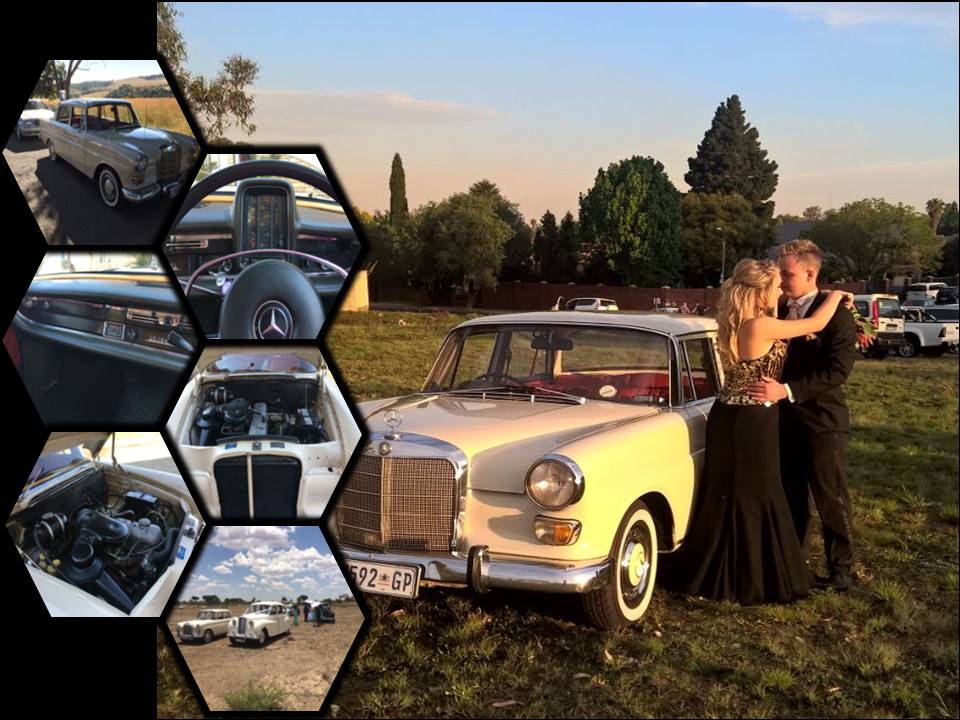 The W110 was Mercedes-Benz's entry level line of midsize automobiles in the mid-1960s. One of Mercedes' "Fintail" (German: Heckflosse) series, the W110 initially was available with either a 1.9 L M121 gasoline or diesel inline-four . It was introduced with the 190c and 190Dc sedans in April, 1961,[2] replacing the W120 180c/180Dc and W121 190b/190Db.
The W110 line was refreshed in July, 1965 to become the 200 and Diesel 200D (model year 1966 for North America); at the same time, a six-cylinder 230 (successor to the Mercedes 220) became part of the W110 line. Production lasted just three more years, with the W115 220 and 220D introduced in 1968. The W110 and the 6-cylinder W111 were the first series of Mercedes cars to be extensively crash tested for occupant safety.
This 230 "short nose " finny makes great pictures with the ox blood interior.