2002 - Silver Mercedes S 600 V12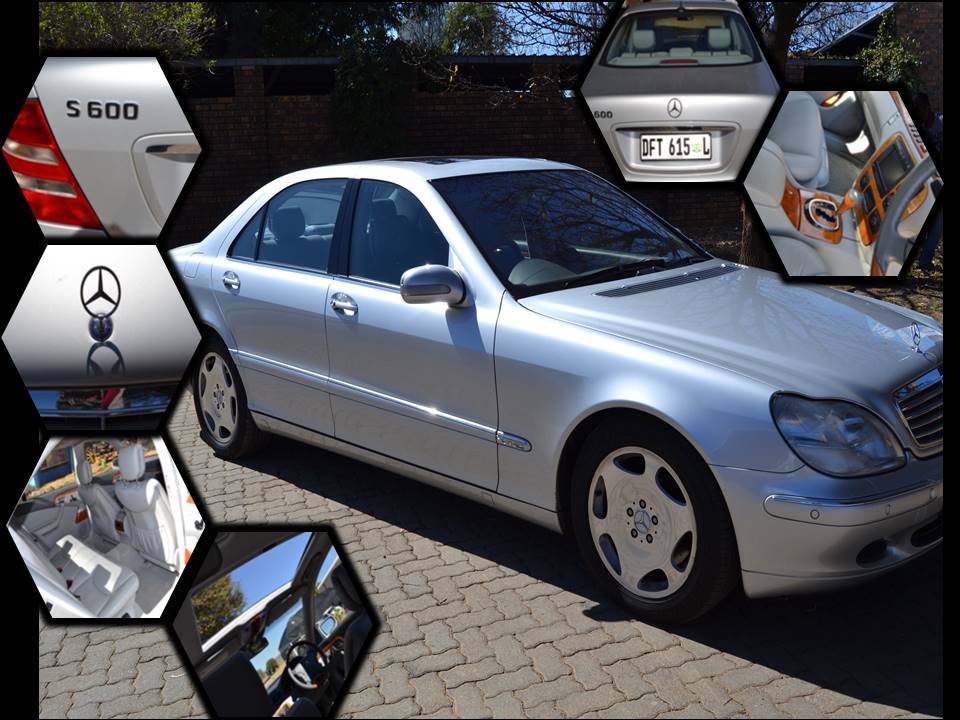 The Mercedes-Benz W220 was a series of flagship sedans which constituted the Mercedes-Benz S-Class during the early to mid-2000s. Development for the W220 S-Class started in 1992,[3] with the final design, helmed by Steve Mattin being approved in 1994 and frozen for production in the first half of 1995.[4] The completed prototypes were presented in June 1998. The W220 started production in August 13, 1998, and the C215 CL-Class coupés started production in 1999. The W220 was a replacement for the earlier W140 S-Class after the 1998 model year. Compared to its predecessor, the W220 had somewhat smaller exterior dimensions but offered more interior space, particularly in the long-wheelbase versions (although the trunk is smaller than on its W140 predecessor). Production of the W220 totaled 485,000 units, slightly more than the production totals from the W140. Production ended in 2006 when the W220 was replaced by the W221 S-Class and the C215 was replaced in 2006 by the C216 CL-Class.
This top of the line longer size S class has all the luxury of a S class Mercedes, this car is ideal for any occasion and perfect for luxury airport transfer or to chauffeur you to a meeting and back.