1998 - Silver Mercedes CL 600 V 12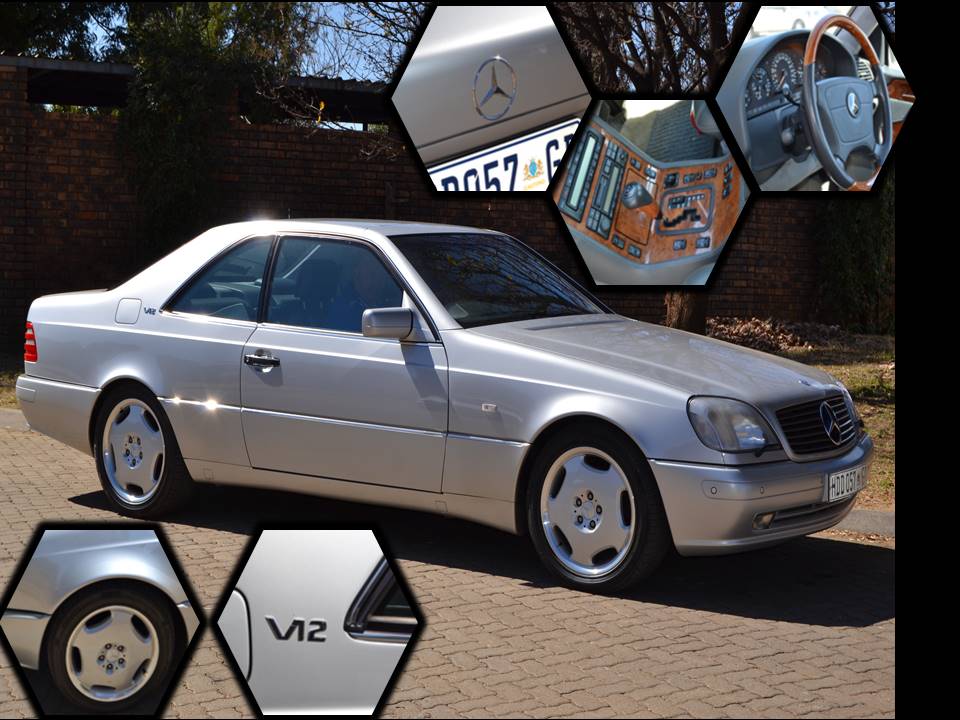 The Mercedes-Benz W140 is a series of flagship vehicles that were manufactured by the German automotive company Mercedes-Benz. On November 16, 1990, Mercedes-Benz unveiled the W140 S-Class via press release, later appearing in several February and March editions of magazines.[3] The W140 made its public debut at the Geneva Motor Show in March 1991, with the first examples rolling off the production line in April 1991 and North American examples on August 6, 1991. Short (SE) and long (SEL) wheelbase sedans were offered initially, as well as the coupé (SEC=S-Klasse-Einspritzmotor(Fuel injection engine)-Coupé) body style C140 from October 1992. Like all Mercedes-Benz lines, the W140 S-Class was rationalized in late 1993 using the new "letter-first" nomenclature. The SE, SEL, and SEC cars were renamed the S-Class, with alphanumerical designations inverted. For example, the 500 SE became the S 500, and the 500 SEL became the S 500 L. In 1996 the coupé models following a mid-life update were separated into the CL-Class. The W140 series S-Class was superseded by the W220 S-Class sedan and C215 CL-Class coupe in 1999 after an eight-year production run.
This lovely flag ship of its time is ultimate luxury in a coupe; she makes great pictures and a real head turner.